As a full service production company we bring project ideas from development to completion, and then help take them into the great wide world to make an impact. We also offer specific aspects of media production including documentary producing scriptwriting, research and development, field production, producing, editing & distribution. We serve diverse small businesses, non-profit organizations, activists, speakers, authors, and changemakers, offering production services, coaching, branding, website and media content development and media training to maximize their effectiveness.
Documentaries and Advocacy Videos
We produce short and long form documentaries from conception, to research, production, editing and distribution and outreach. We produce our own independent documentaries and client produced documentaries on a variety of social and educational issues. Advocacy films and media are powerful tools designed to bring important messages to targeted audiences where your message makes an impact. We work with leading issue oriented organizations, non-profits, speakers, authors and influencers.
OUTREACH AND IMPACT CAMPAIGNS
Big Voice Pictures knows the power of films for social change and advocacy. We engage projects that bring individuals, the community, and larger culture together to make our world a better place. By creating powerful impact campaigns, we leverage your message to garner awareness and motivate audiences to participating in creating change. Through strategic goal setting, partnering with like-minded influencers in collaborative partnerships and identifying target audiences, we implement strategies to bring your message to life with proven action steps.

Call to Action

Collaboration

Events

Screenings

Online

Viewer Activism

Impact Kits

Speaking Engagements
Broadcast Production
We provide field producing, investigative research, producing segments, series and specials for leading broadcast networks. Sample projects led by our key producer include: producing a Discovery Channel's Ace-Award-winning daily series; Co-producing an Ace-Award nominated MTV Network special, associate producer for a presidential election eve special broadcast on three major television networks; and segments for Lifetime Television, and ABC and NBC News. We work both locally in Southern California, and with professional broadcast crews throughout the United States.
Videography
Whether you need a professional field crew for your broadcast segment, or need help covering an event, filming interviews or branding videos for the web or your book launch, our team has you covered. Although based in Southern California, we work with professional crews across the United States.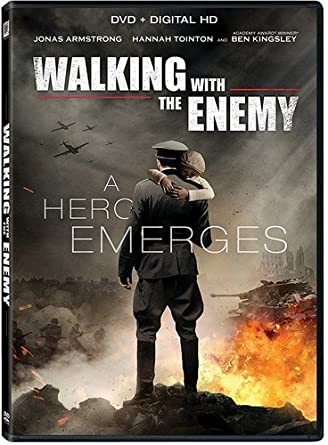 Documentary, Feature and Short film Distribution
Big Voice Pictures assists in distribution and marketing of independent documentaries, and short and feature films. Services include: Theatrical Release, Broadcast, Educational, Exhibition, Faith-based, Ancillary and Community Outreach. We recently helped distribute an independent feature film, Walking With the Enemy starring Ben Kinsley, a film inspired by a true story about the Holocaust distributed to Netflix, movie theaters and ancillary networks. We also provide services for short films. Big Voice Pictures successfully distributes our own independent documentaries worldwide to educational and broadcast markets.
Media Consulting and Strategies
We help small businesses, organizations, speakers, authors, activists and creatives with media strategies, branding, website development and content, speaking engagements, outreach, writing media content, Tedx pitches, and media training and consulting. Crafting and fine-tuning powerful media messages are key strategies that help our clients stand out.
Sample projects and productions are available upon request.